Pioneer Frolic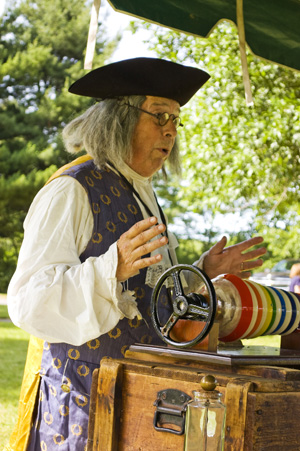 Maurice K. Goddard State Park and Friends of Goddard will co-sponsor the Pioneer Frolic Saturday, June 24, 2017, from 10:00 AM to 5:00 PM and Sunday, June 25, 2017, from 11:00 AM to 5:00 PM. The event will be held in the marina picnic area of Goddard State Park at 540 Lake Wilhelm Road, Sandy Lake, PA (five miles from I-79, exit 130).
The Frolic highlights life along the Sandy Creek Valley during the period of 1790 to 1840 and will feature a reenactor encampment, demonstrations of colonial crafts, free wagon rides and musical entertainment. All items for sale must be handcrafted, and artisans are encouraged to demonstrate their specialty. Costumes from pre-1840 are preferred.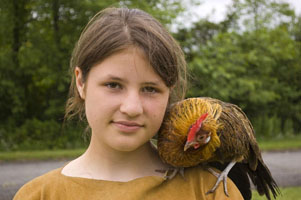 The reservation fee of $30.00---for a space 14' wide by 18' deep--is due by June 1, 2017. The frolic is an outdoor event with no electricity, and vendors must provide their own shelters or canopies. Checks should be made payable to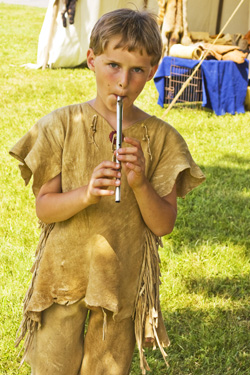 'PPFF--Friends of Goddard'. All vendors are required to have a PA User Tax number/license, which must be provided upon request. Please send a business card or sample print for your business to be placed in our show flier. For reservations received after June 1st, the vendor's name will not be published in the flier, nor will he/she be guaranteed a space.
For more information contact the Friends of Goddard, c/o Goddard State Park, 684 Lake Wilhelm Road, Sandy Lake, PA 16145 or call the park office at 724-253-4833. You can also click on
e-mail to send an e-mail with FROLIC in the subject line.
Crafters interested in reserving a space at the Frolic may click on
to bring up a mail-in form that also lists the rules and regulations for vendors. We hope you will join us.